This site features ads and affiliate content. Please see our disclosure.
Ultimate List of Pantry Staples and Kitchen Essentials for Keto Diet Beginners
UPDATED: November 30, 2018
You're ready to start your keto diet and you need to stock your pantry and kitchen with keto staples and essentials.
If so, you will find everything you need to stock your pantry for a ketogenic diet, including a low-carb grocery list, keto snacks, and keto-friendly sweeteners.
Well, the first thing to do like anything that requires change is preparation.
Starting a ketogenic lifestyle is not easy. But if you are armed with the right resources, the right mindset and a support system, you will be more likely to succeed at it.
The importance of planning meals ahead of time and having the right food in the pantry cannot be overemphasized. In addition, I find that having kitchen tools to make it easier to accomplish your eating goals quickly and easily is invaluable.
Ultimate List of Pantry Staples and Kitchen Essentials for Keto Diet Beginners
Keto diet beginner tips
When preparing to start a ketogenic diet, here are a few tips that I have found really helpful.
Replace all high carb foods in your pantry and fridge, if possible. It's understandable that this may not be possible if you live with family members that are not eating keto. But we can only try, right? 🙂
Remember that carbs are not just found in your typical bread and pastry. Many fruits and veggies also contain a fairly high amount of carbohydrates as well.
Stocking Up Your Keto Pantry
Preparing for a ketogenic diet is not complete without stocking up on a few essential ingredients that you are more than likely to use.
Keto Pantry Staples and Kitchen Essentials Ultimate List
I'll go into detail on some of the keto friendly foods you will be using frequently. But if you are in a rush, here is ultimate keto diet grocery list:
Keto Snacks
Perfect Keto Bars – Use Coupon Code HNL15 to get 15% Off
Perfect Keto Nut Butter – 15% Off Using Coupon Code HNL15
Cacao Powder – Raw, Unsweetened
Nuts & Seeds – Keto Snack Pantry Stock
Hazelnuts
Walnuts
Almonds
Pine Nuts
Macadamia
Pecans
Click Here To Join HealthyWage Now – Get Paid For Your Weight Loss!
Keto Flours – Low Carb Substitutes
Almond Flour – Use Super-Fine for Baking
Lupin Flour – Use to make Keto Pasta
Low Carb Sweeteners
Fats & Oils
MCT Oil – great for butter coffee
Butter or ghee
Coconut Butter
Coconut Oil – Extra Virgin
Olive Oil – Extra Virgin
Keto Beverages
Water – obviously 🙂
Tea
Coffee
Perfect Keto Instant Coffee – 15% Off Using Code HNL15
Carbonated Water
Coconut Milk
Almond Milk – Unsweetened
Hard Liquor
Homemade Broth
Keto Friendly Meat – Freezer Stock
Pork
Poultry
Beef
Bacon
Eggs
Lamb
Organ
Fatty fish
Keto Produce
Cauliflower
Broccoli
Spinach
Zucchini
Avocados
Asparagus
Swiss chard
Bok choy
Tomatoes
Kale
Eggplant
Celery
Garlic
Olives
Cabbage
Romaine lettuce
Mushrooms
Blackberries
Raspberries
Green bell peppers
Dairy
Heavy cream
Greek yogurt
Cottage cheese
Cream cheese
Mascarpone
Aged cheddar
Parmesan
Brie cheese
Keto Flours and Low Carb Baking – Top Keto Must-Haves Grocery List
Coconut Flour
Coconut flour is one of the most suitable low-carb flour options which is perfect for creating delicious keto-approved baked goods. One-fourth cup of coconut flour contains all of 60 calories, 2.5g of fat, 6g of protein and 7g net carbs.
Almond Flour
Another great substitute for flour is almond flour, which falls under 3g net carb per 1/4 cup. The best almond flour is obtained after blanching, drying and grinding of almonds into a fine flour.
Cream Cheese
Cream cheese is one of my favorite keto-friendly ingredients to use. It can be used in baking and cooking almost anything and adds depth and richness to the taste.
Keep an eye out on the label for the carb count as it can vary based on the brand.
Sour Cream
Another versatile dairy that's enjoyable and a staple in a keto kitchen, especially great to have as a topping for low carb taco.
Butter
I implore you to not be afraid of eating butter. It's one of the easiest ways to consume fats and reach ketosis. Ketosis occurs when you not only restrict carb intake but you should also increase your fat intake. Aim for grass-fed butter or even grass-fed ghee
to get the full nutritional value.
Protein
You will need a moderate amount of protein to stay in ketosis and burn fat. Fatty animal meats such as pork and lamb, as well as chicken and beef, are good options. Eggs are also a good source of protein and versatile for easy breakfasts and snacks.
Unsweetened Cacao Powder
If you are intending on making fat bombs or keto-friendly desserts, you will most likely use cacao powder in your recipes. You will need to opt for unrefined cacao powder
which is not processed and will be unsweetened.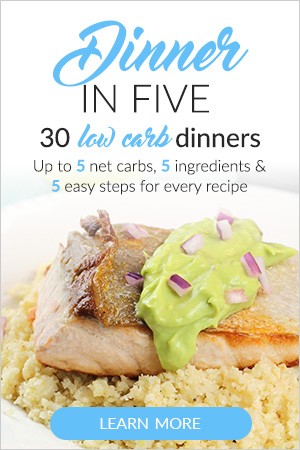 Cacao Butter
Organic Cacao Butter
is great for many keto recipes but especially for making fat bombs. You can even use it for your morning butter coffee.
Sweeteners
As much as we would all love to say goodbye to anything sweet and indulgent, it's tough especially if you were heavily relying on sugary food in the past.
However, the good news is that you can enjoy the occasional treat without ruining your ketosis.
There are a number of artificial sweeteners that are organically made and do not contain harmful ingredients. You will find that a lot of keto desserts call for erythritol or stevia. And for good reason.
Erythritol
and Stevia (100% Pure Stevia)
are both keto-friendly sweeteners and the healthiest alternatives to sugar and artificial sweeteners. I would recommend Erythritol since it closely resembles sugar in taste. Another great natural sweetener is Monk Fruit
.
Kitchen Appliances & Essentials
Yasss! It's all about saving time and sanity when it comes to preparing the right food and losing weight. Give me anything that will save me time, and I'll take it!
AirFryer For Keto Cooking
Have you wondered which fried foods you can and can't eat on a low carb high-fat diet? It not, you probably will at some point in your keto journey.
But you will want to avoid unhealthy oils such as canola or vegetable, which are commonly used in deep frying, as well as that high-carb coating such as flour or breadcrumbs.
And that's where the AirFryer
comes in. With an AirFryer, you get the same crispy tasty chicken wings or crusted pork chops without the unhealthy oils. Another bonus is that you won't have to deal with that sick feeling you get after eating greasy food.
Click Here to See It On Amazon
Blender or Food Processor for Keto Diet
A food processor is one of the most common kitchen gadgets you probably already own but probably never use right?
Well, not while on a keto diet. The lazy way to have a low carb breakfast (or any meal) on the go is a smoothie. Seriously! Be sure to check out this list of low carb smoothies (all under 7g net carbs).
It's also handy for ricing cauliflower and prepping other ingredients for cooking.
Spiralizer for Keto Pasta and Noodles
Oh, the spiralizer. It's probably one of the most underrated affordable kitchen tools for any clean eating fanatics. It's so useful for prepping zucchini, which is one of the most commonly used low carb vegetables on a ketogenic diet.
When you crave that spaghetti or any hearty meal that requires a carb-heavy base, zoodles (zucchini spaghetti) can save you.
Don't like zucchini? Not to worry. There are a ton of delicious creamy recipes you can make to enjoy this dish (a.k.a effectively mask the taste of zucchini).
You can also use the spiralizer to make noodles out of the stems in broccoli and cauliflower too.
Instant Pot for Keto Diet
The Instant Pot
is all the hype these days – and so it should be. You can make almost anything from savory to sweet recipes in this popular appliance. And at a speedy rate.
Meal Prep Containers – Keto Kitchen Essential
If you lead a busy lifestyle, you will want to try cooking and freezing your meals for easy convenient weeknight dinners. You can even make and freeze some snacks and breakfasts to have on-the-go.
While you are on the hunt for meal prep containers, I recommend getting BPA-free or glass containers (because who wants to microwave and eat plastic? Eek!).
Keto Recipe Books
Yes, you can collect recipes on Pinterest but sometimes, you just don't have the time and energy to search for hours. And some days, that will test your motivation to stick to this way of eating.
I recommend The Keto Beginning (I may have already mentioned it), but it's more than just a collection of recipes. [See what you get here.] However, there are plenty of recipe books. Here is a
List of Popular Keto Recipe Books
.
Inspirational Reads
Our mindset about food and healthy eating can make or break us. Staying inspired whether that be through reading or joining a support group is going to help you stay the path.
If you haven't watched The Magic Pill on Netflix, do it. There are also some incredible reads such as The Obesity Code and Dr. Berg's New Body Type Guide
.
Woo! Thanks for sticking with me to the end! I hope I've given you the basic pantry staples and some ideas to make losing weight even easier on the keto diet.
Feel free to share this on Facebook, Pinterest or Twitter with a friend who might find it helpful.
Pin It For Later!